In the northern hardwood forest, trout lily begins to bloom almost before the last snow melts in the deepest stands of fir or cedar. All winter, the root has slowly grown deeper into the earth; before the snow has melted, the shoot has begun to push through last autumn's duff. The mottled, red and green leaves emerge all at once, seemingly overnight, to blanket the forest floor. Another day or two, and their drooping flowers unfurl to entice the early, forest pollinators. For a week, in the sun beneath the bare trees, they adorn the forest in yellow. And then they vanish before the spring has ended, withdrawn beneath the earth until the next awakening.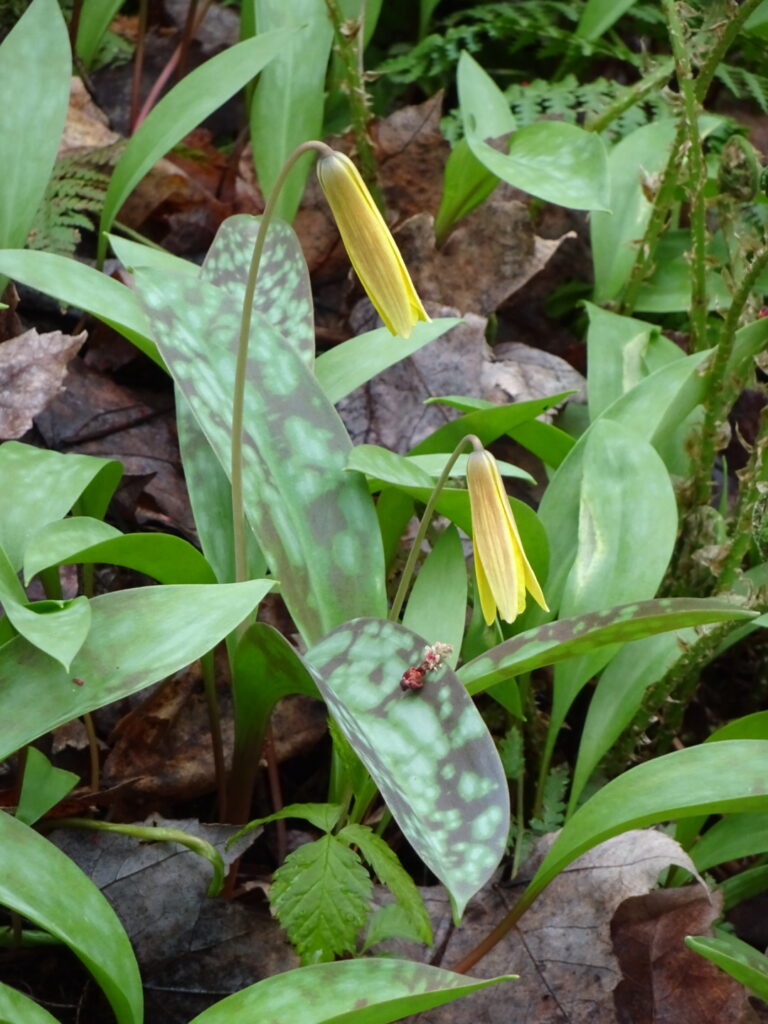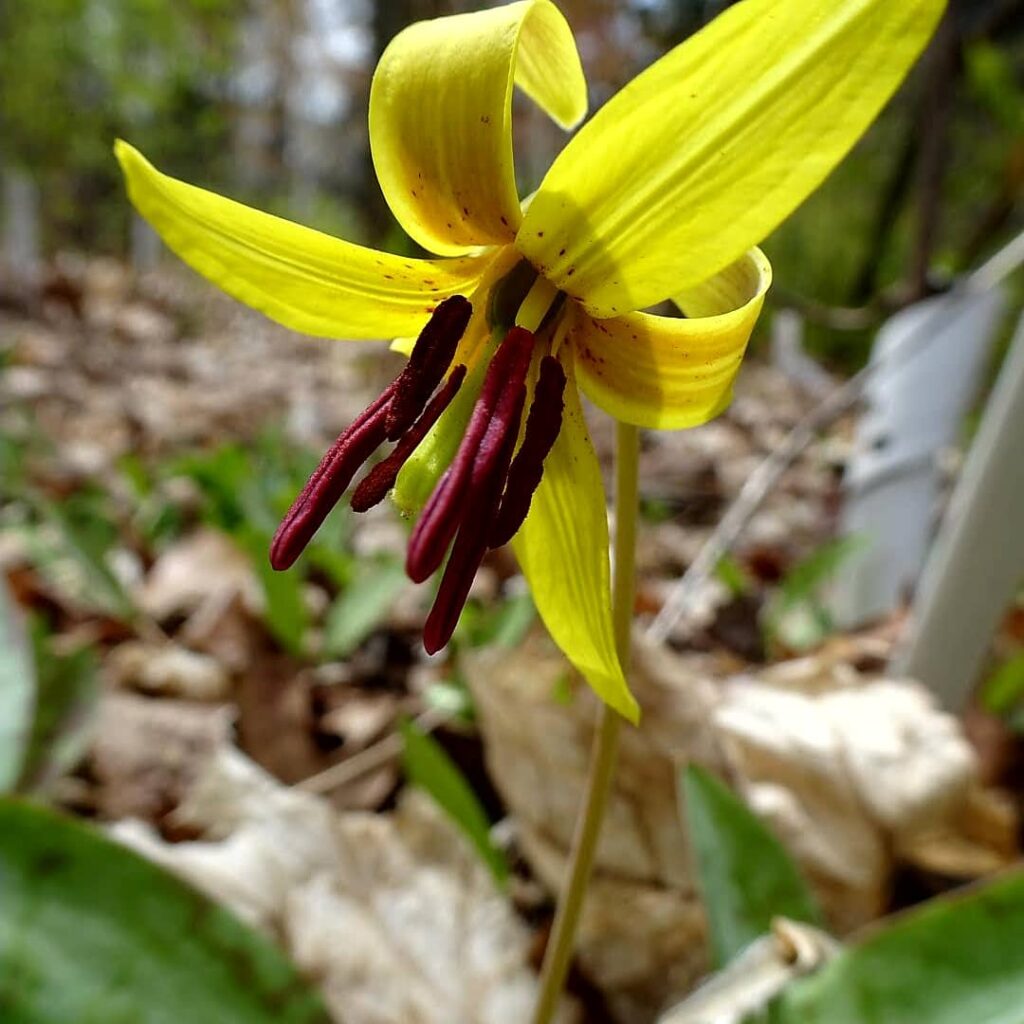 Although they form an almost insignificant part of the biomass of the forest, trout lilies — in fact, all of the ephemeral spring flowers — have evolved to play an important recycling role in the ecosystem. In the early days of spring, these fragile wildflowers capture much of the precious nitrogen and phosphorous that would otherwise leach away into the earth with the snowmelt and spring rains. They bind the vital nutrients into their tissues for a few, critical weeks. Then, when the ubiquitous fungi have spread their hyphal nets through the forest litter, and when the trees have again sent their fine roots growing and scavenging through the shallow, organic soil, the decomposing trout lilies release what they have conserved.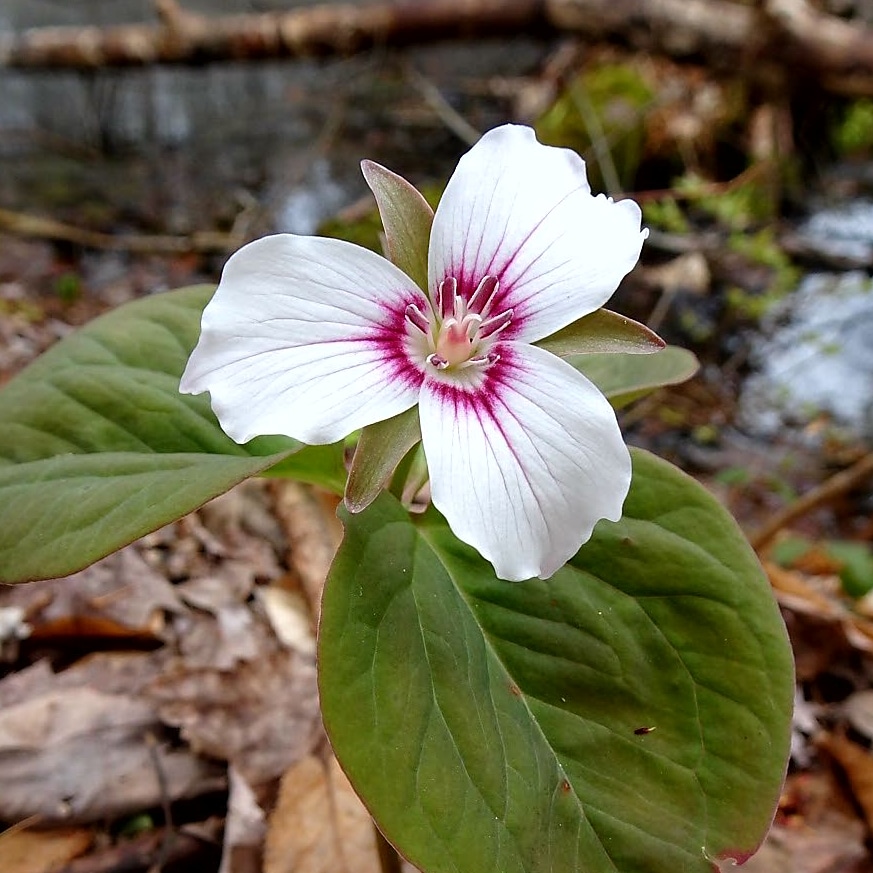 Ottawa offers many wonderful places to observe spring wildflowers. I recommend the older, hardwood forests on Canadian shield, like the South March Highlands Conservation Forest or the Crazy Horse Trail in the Carp Hills. Pink Lake, in Gatineau Park, offers one of the most varied and beautiful displays. As the trail circling the lake climbs from the low, rich shoreline to lichen-encrusted bedrock, it passes through a range of micr0-habitats and soils. Each unique combination of light, moisture, and nutrients supports its own flora. Early saxifrage, my favourite spring flower, grows on the cliffs along the east side of the lake. Proof that, "life finds a way" (to quote Malcolm from Jurassic Park), it roots in cracks and crevices with only a dusting of soil to support it. According to the Canadian Encyclopedia, the name itself, saxifragus, means "stonebreaking". It embodies for me the resilience and tenacity of life, especially after the long winter.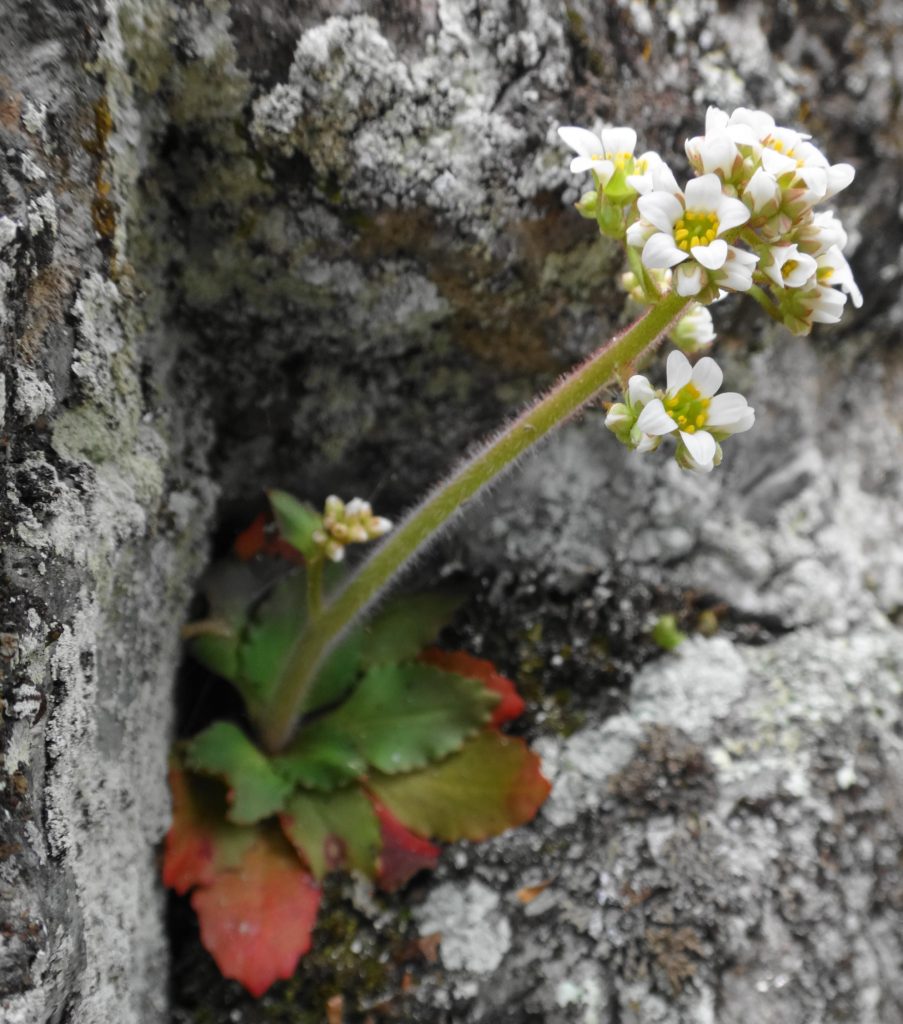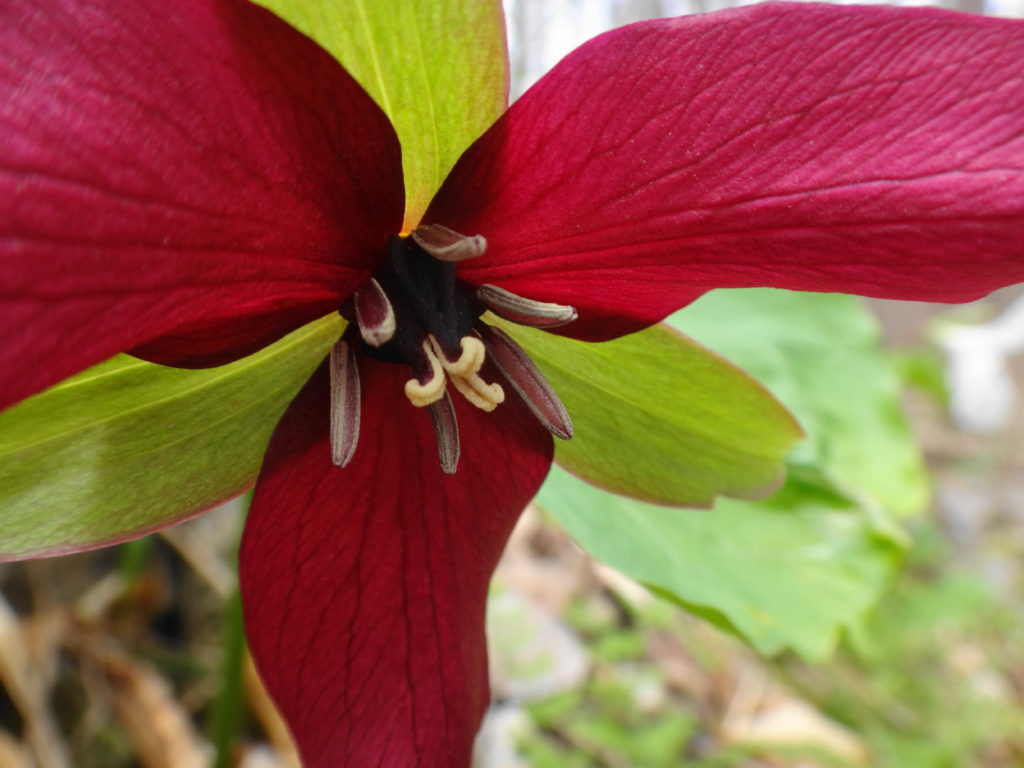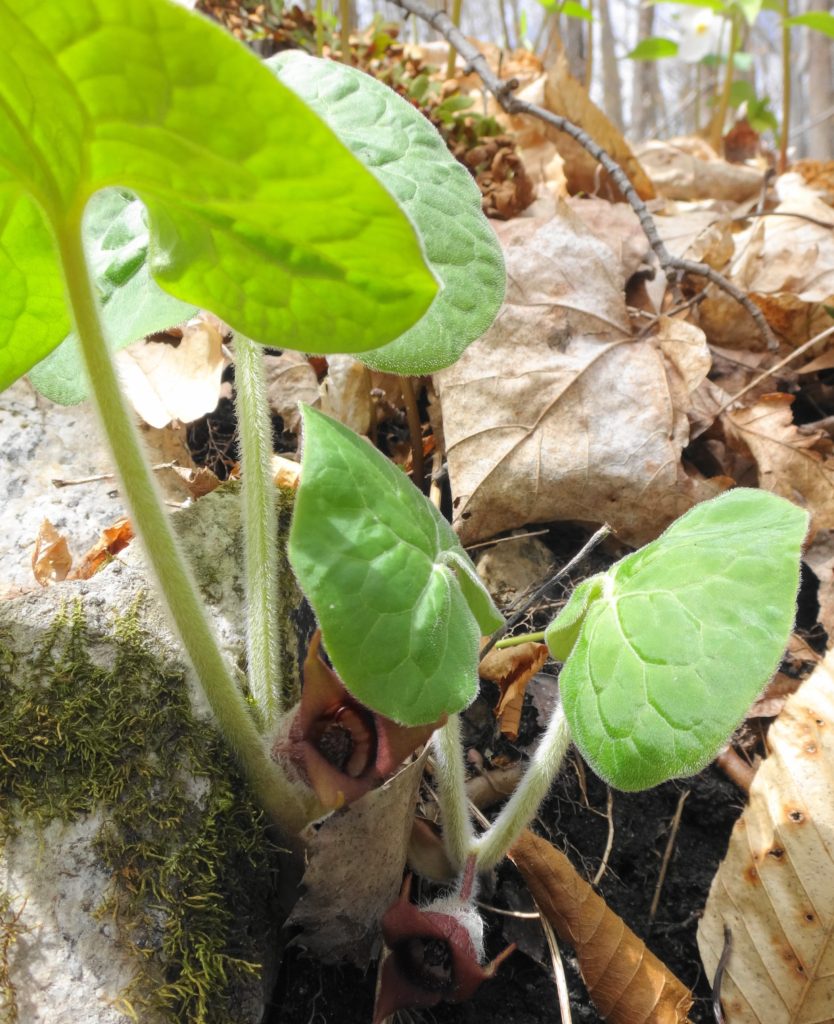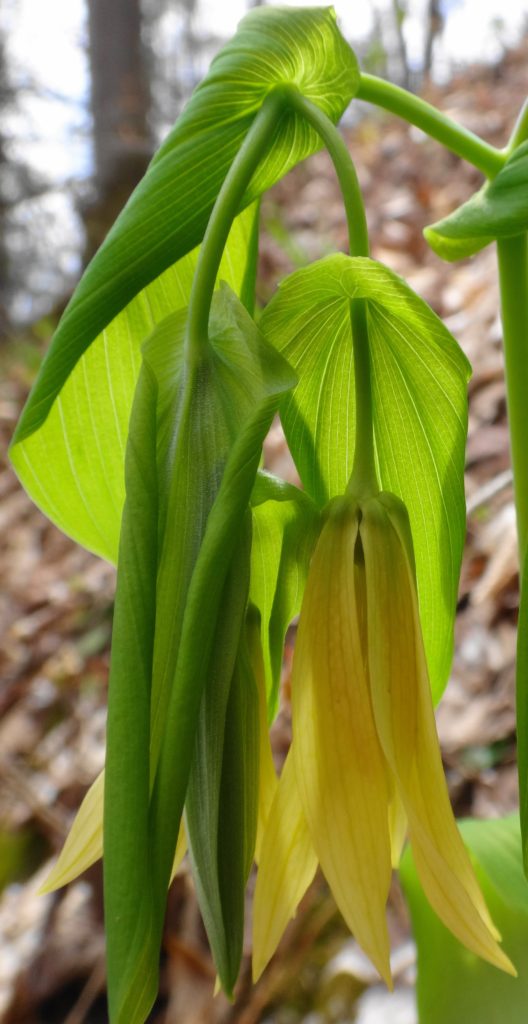 Spring ephemerals remind me that every trial — every long winter, every dark night, every storm, every spiritual drought — comes to an end. On some afternoon, we will feel the sun on our faces and catch the moist, redolence of life emerging from the earth. The scent will rise in our chests and head. Our eyes will see a little more clearly. Our steps will feel a little more light.