I revisit the Carp Hills several times each year.  Spring, of course, when the white-throated sparrows sing, the morning dew beads on the spider webs, and the snakes and turtles come out to bask.  Summer for the scent of pines.  And autumn for the colours.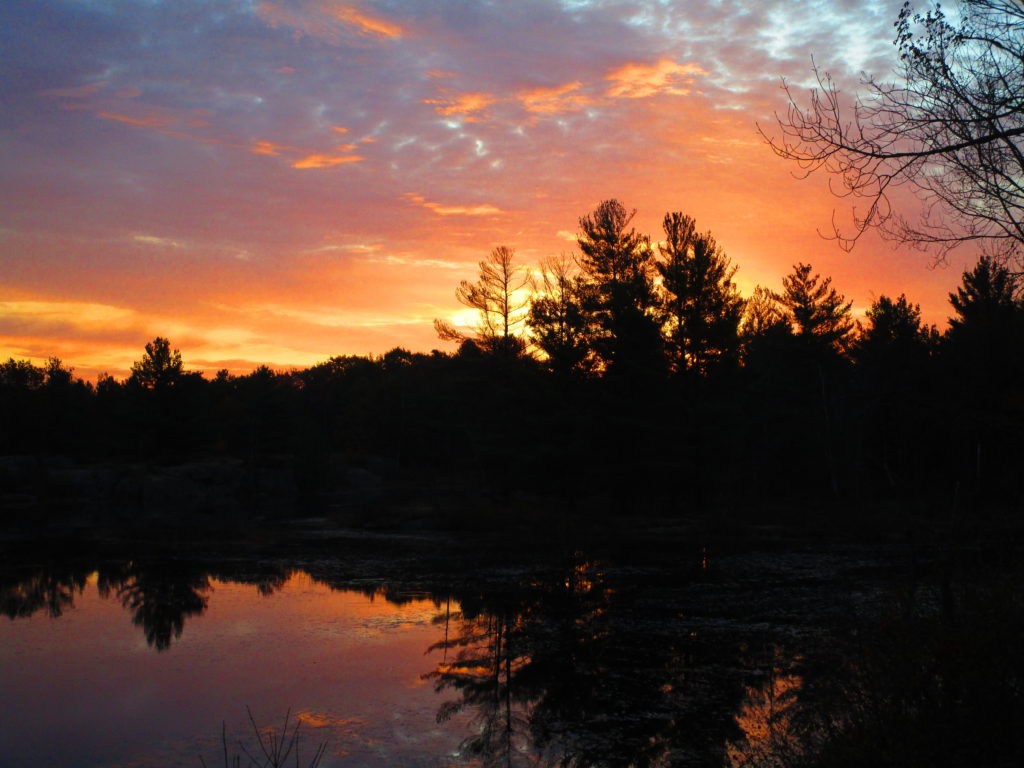 I turned out early this morning, driving west across Ottawa with the sky paling slowly behind me.  A short hike across the barrens took me to Lovers Pond, where I sat on grey gneiss and watched the sun rise peach and turquoise behind the pines.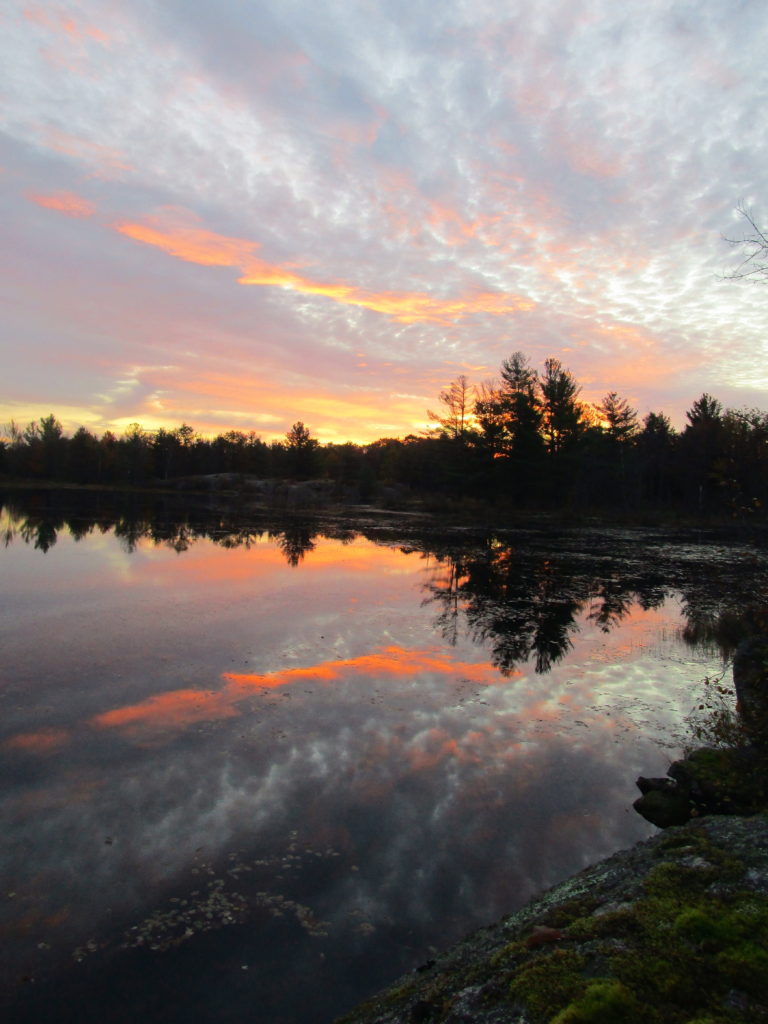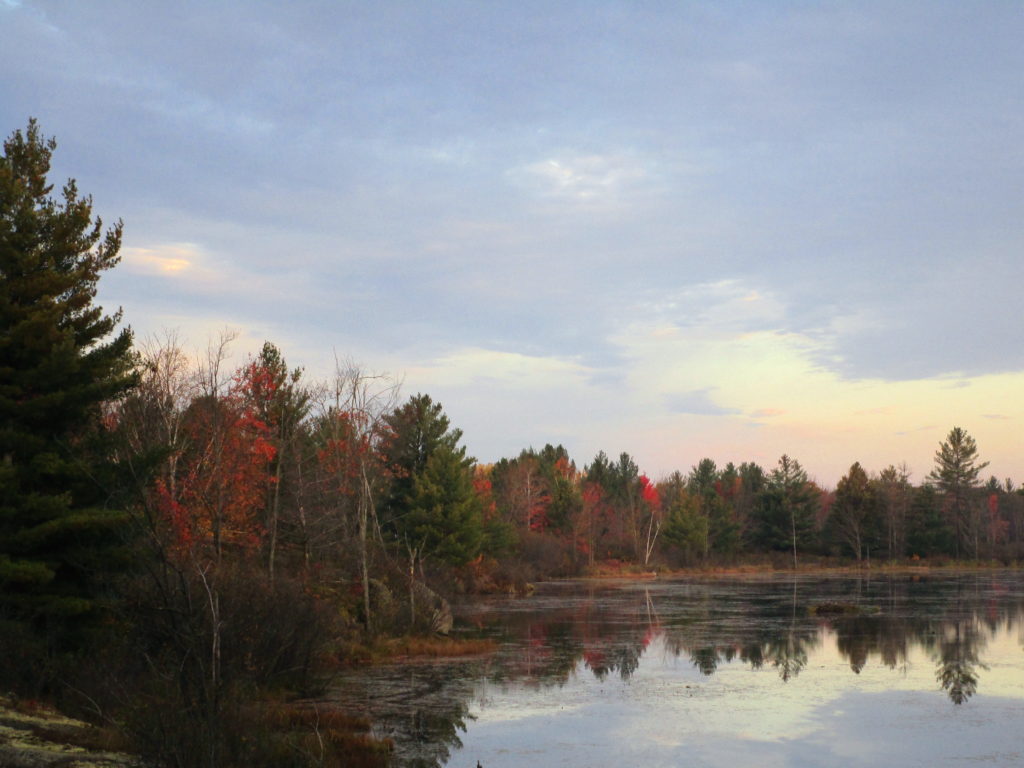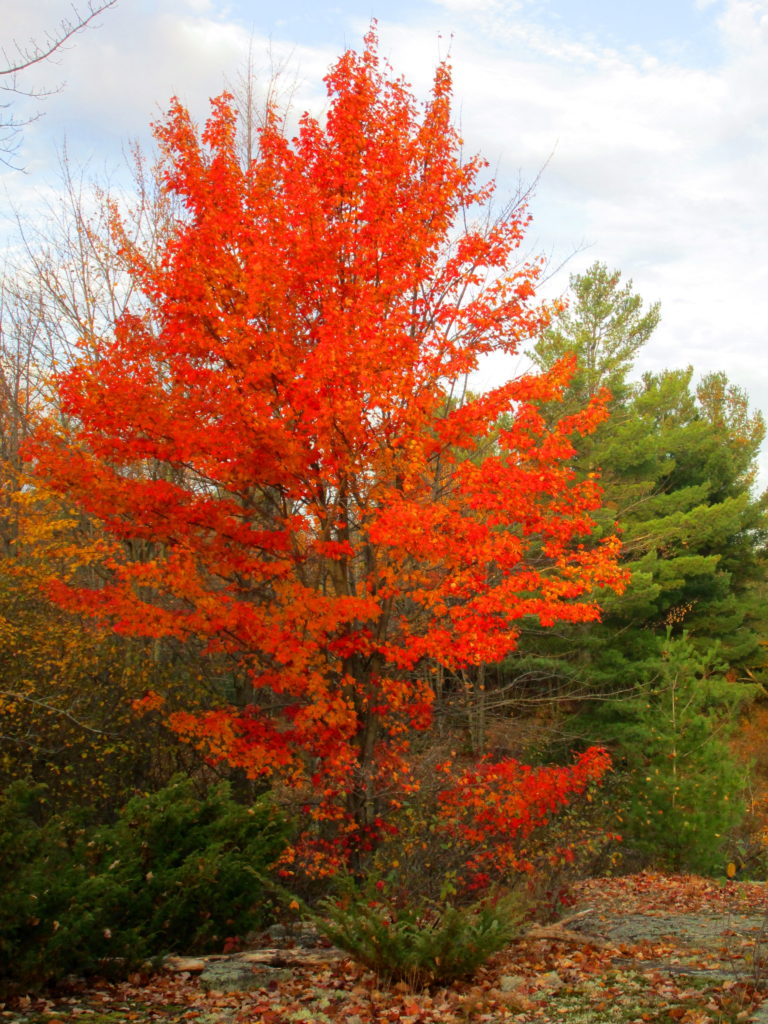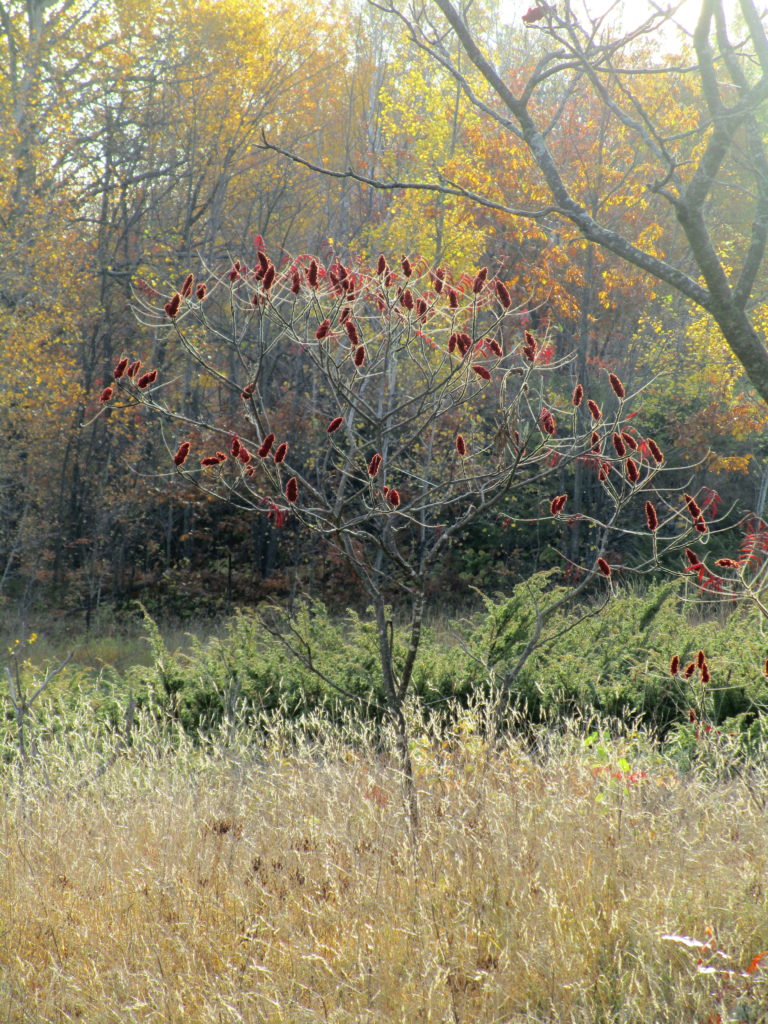 On the return home, I stopped at the Carp River restoration area, where I watched a northern harrier hunting over the marsh, and added a Hudsonian Godwit to my life list.