I sometimes wonder if I could still learn to paddle whitewater.  Then I remember how much my knees complain simply climbing into my open canoe.  Could I really fit myself into a whitewater canoe or kayak?  Could I get out?  Nonetheless, whenever I watch the paddlers on the waves at Bate Island, the hankering strikes again.
With temperatures climbing into the low teens, I'd set out to cycle along the Ottawa River, up Pinecrest Creek, back to the Experimental Farm and Arboretum, and then home along the Rideau Canal.  I didn't make it.  Enough snow lingered along the pathway beside the river to convince me that Pinecrest Creek would be impassable except on a fat bike.  Instead, seeing the cars parked at Bate Island, I decided to detour for a look at "The Wave".
It lies just below the Champlain Bridge, on the west side of Bate Island:  a standing wave, only a few metres offshore, curling perpetually in the swift current.  Actually, in Spring conditions, several waves stand out from the shore.  However, "The Wave", as it is known, has just the right curl to cradle a paddler, while the adjacent boil provides the perfect conditions for tricks.  Canoeists, kayakers, stand-up paddlers and surfers line up along the retaining wall to take turns lancing into the current.  More experienced paddlers advise the novices on which line to take and how hard to paddle.  Each paddler takes a couple of minutes carving the water, and then bails out for the next person to slide into place.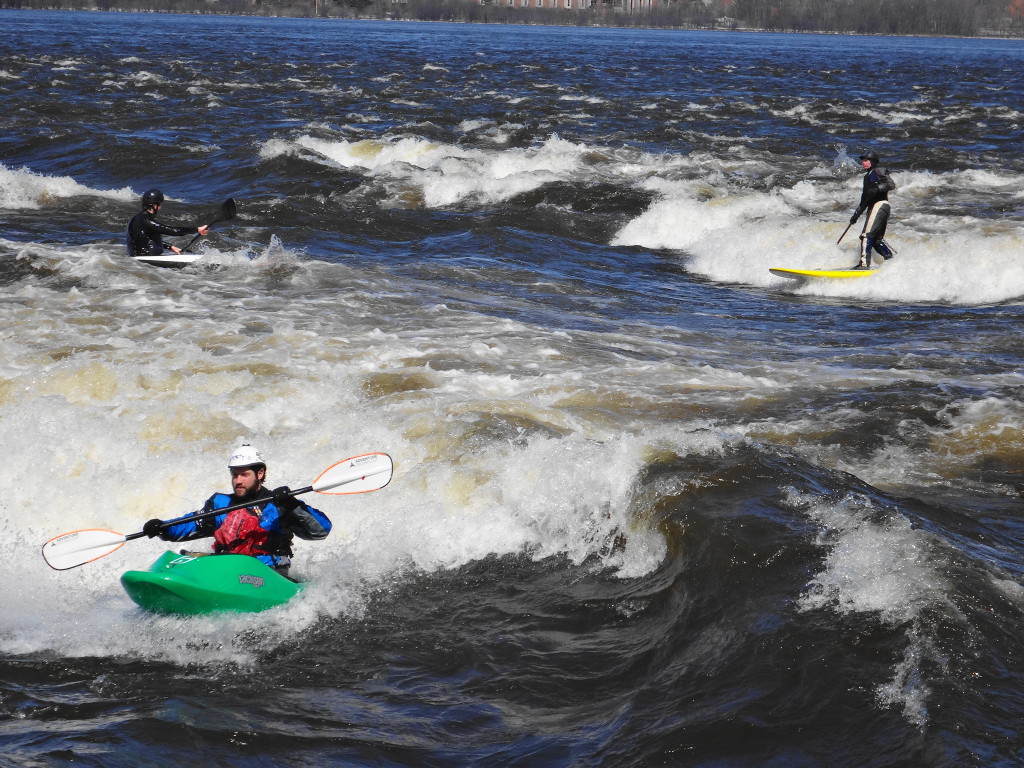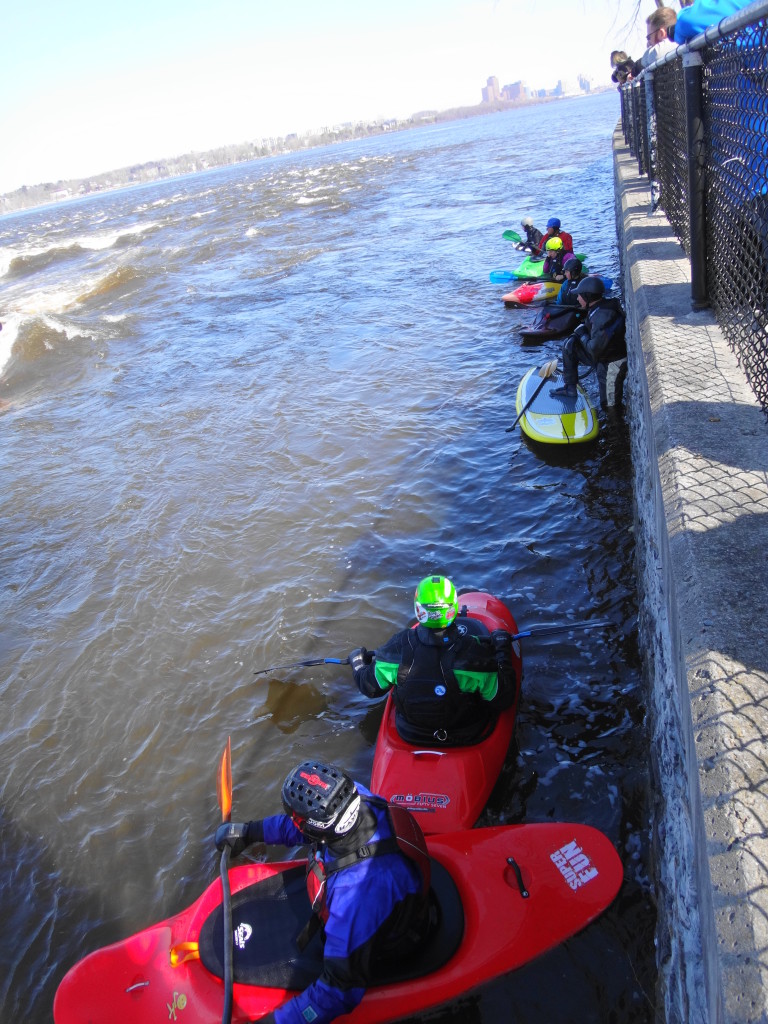 Sometimes several paddlers will launch together in a competition to see who can hold their place amid the bumping of the kayaks.  The losers roll over the wave and bob away down the short chain of rapids into the lee of the island, while the winner celebrates with a few spins.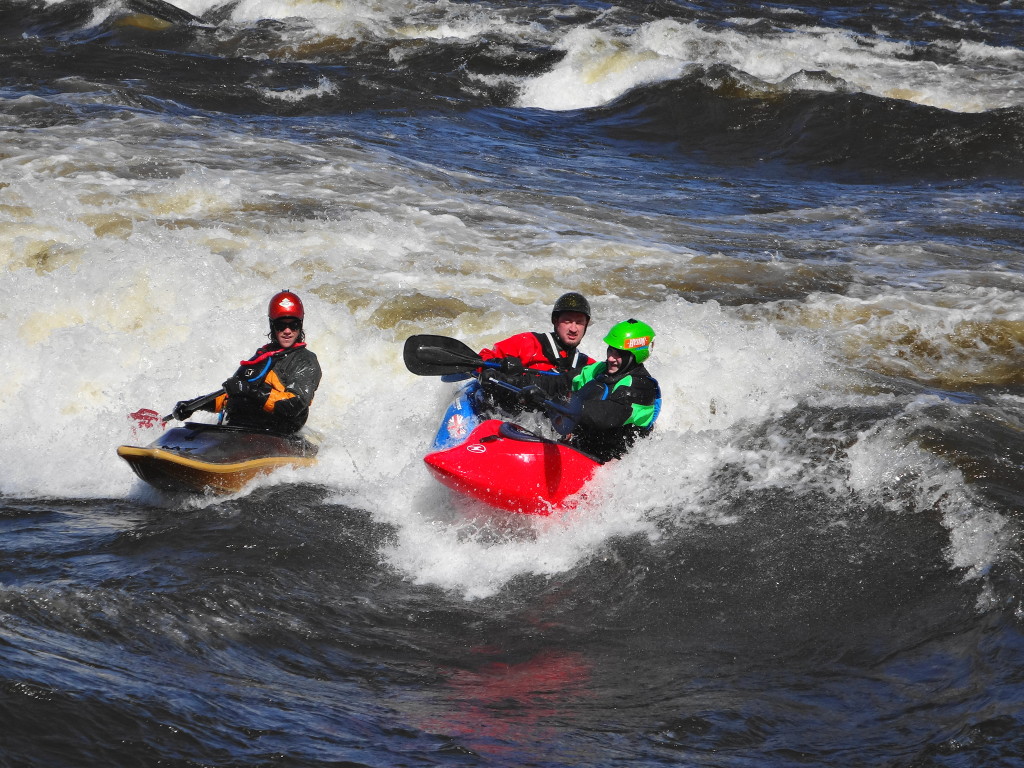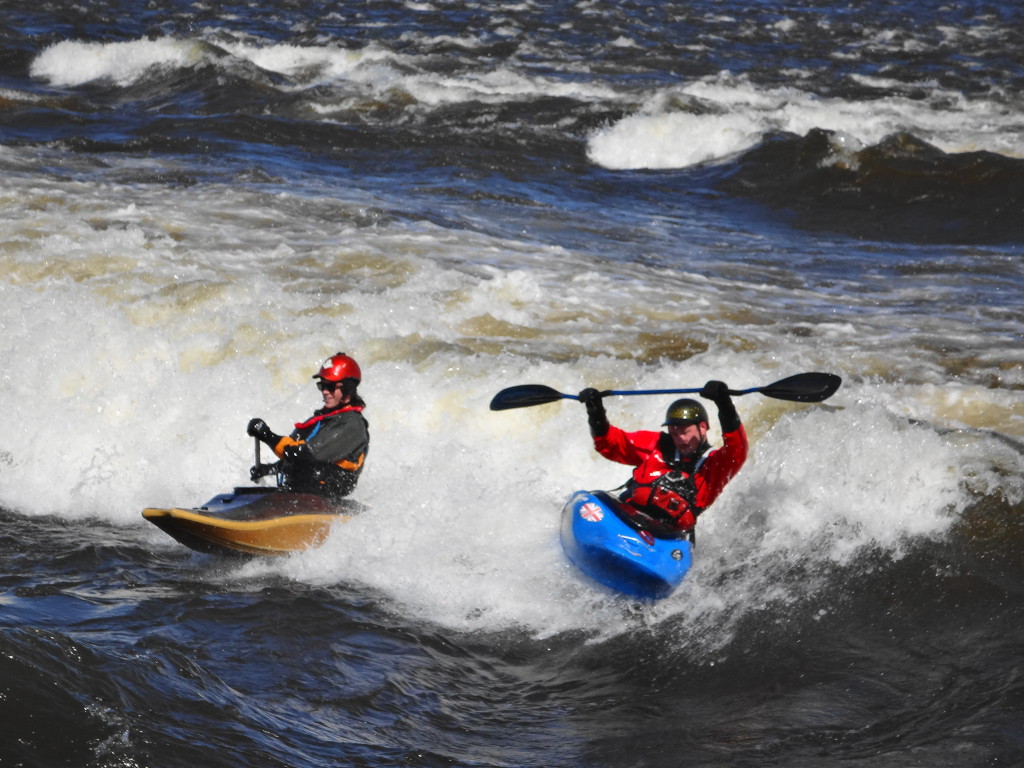 The stand-up paddleboarders impress me the most.  Although they seem relatively tame in comparison to the kayakers, I admire their skill in manoeuvring their long boards through the whitewater, with only a paddle and the feel of the river through their feet to guide them.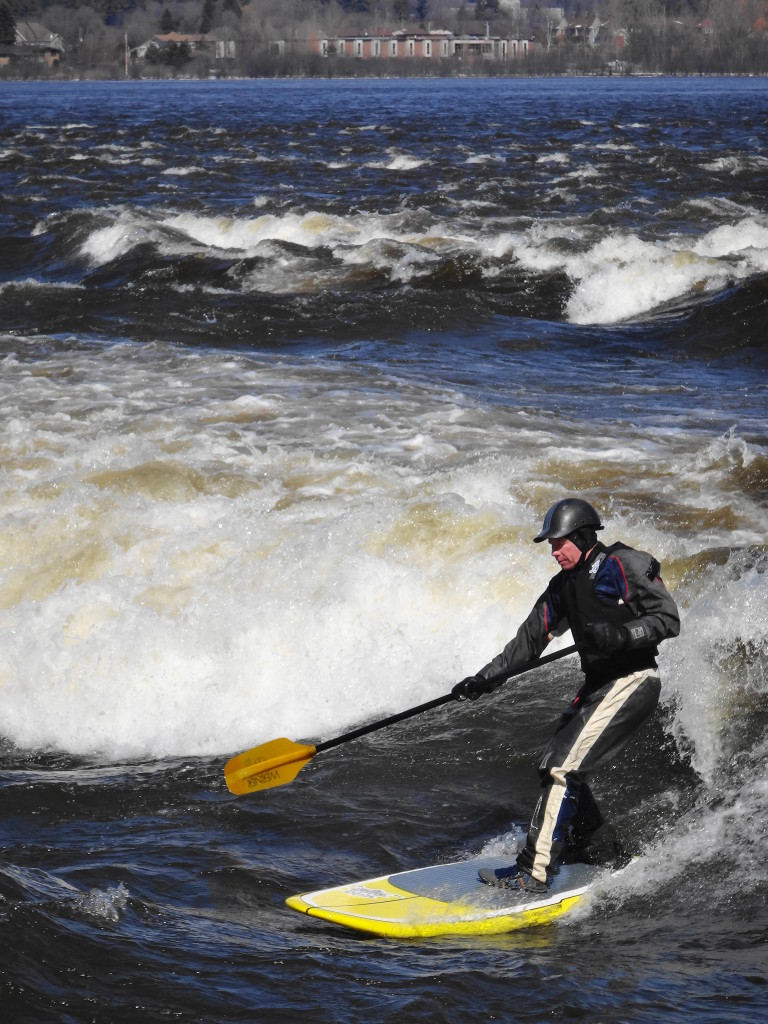 My heart, though, lies with the canoeists.  Leaning into their single-bladed paddles, and rocketing their streamlined craft into the surf, they seem like the greyhounds of the waves.  I love to watch the spray knifing from their hulls and blades as they hiss across the face of the wave.  Perhaps one of these days, I'll join them.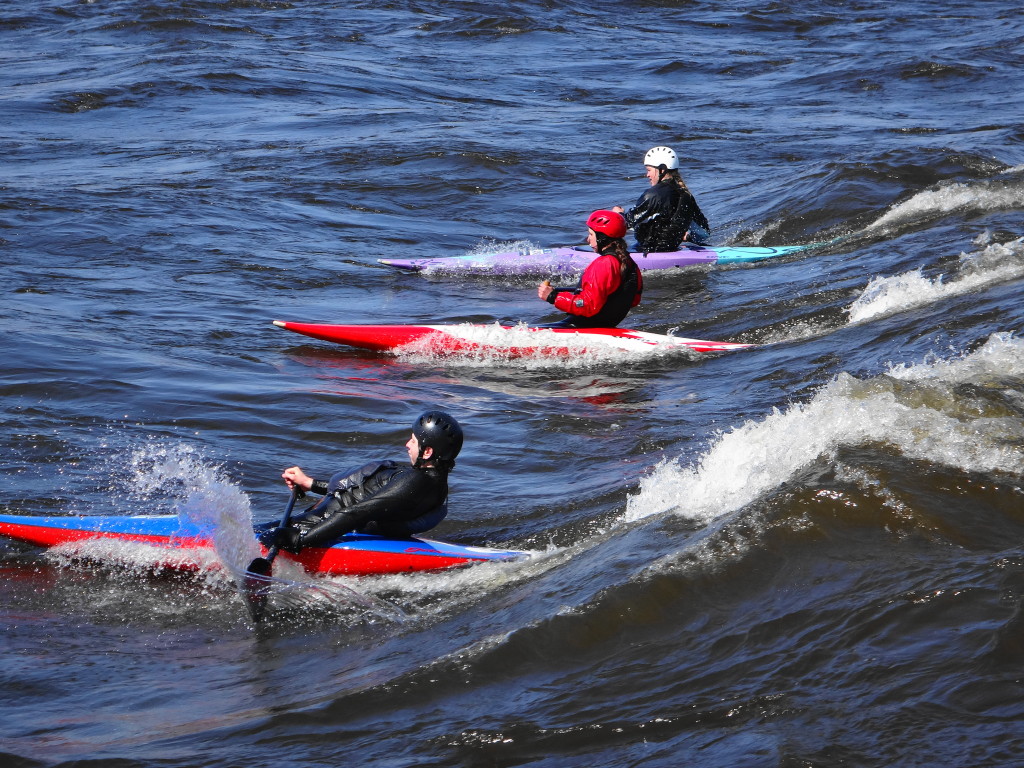 Bate Island can be accessed from the Champlain Bridge, heading west toward Quebec.  Parking is abundant.  Whitewater paddling is inherently risky, and the Ottawa River is cold, even in Summer.  Never paddle alone, and always wear a wetsuit, flotation device and helmet.
You can find a short video of some action on the wave at:  https://youtu.be/W0DEHi0nWH0