I cross the Corkstown footbridge each morning to work.  The City built it across the Rideau Canal several years ago, to take pedestrians from Sandy Hill to Centretown.  From the centre of the bridge, one can look north along the canal toward Rideau Street.  The scene is beautiful and ever changing.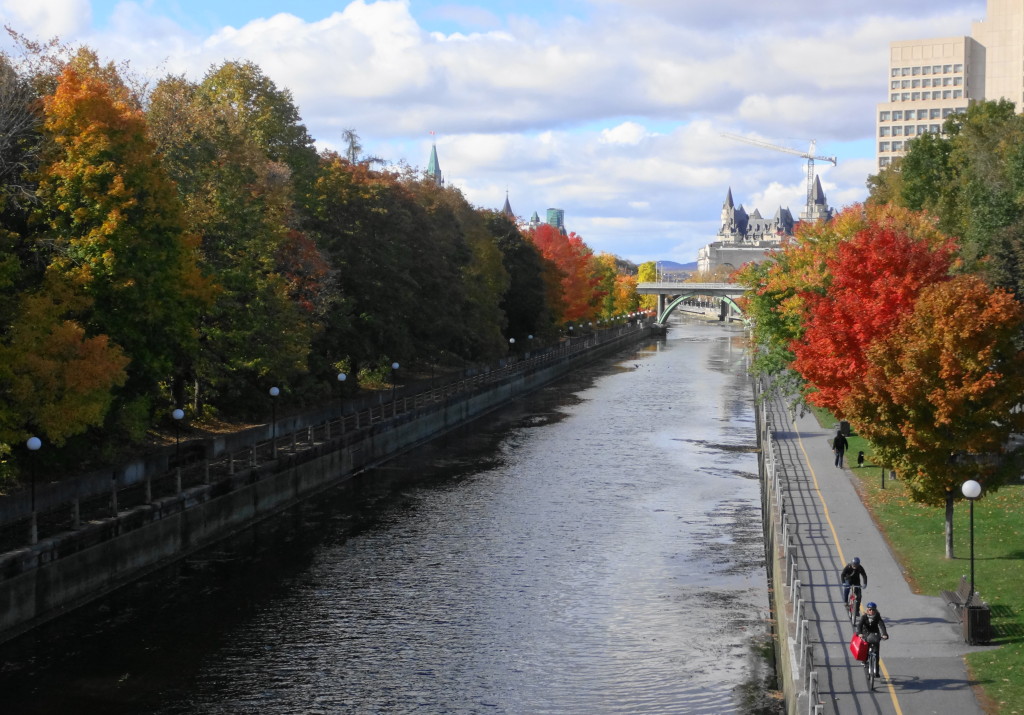 The Gatineau Hills peek through from the background.  The Chateau Laurier dominates the center of the view, while the Peace Tower stands against the sky on the left and National Defence Headquarters looms on the right.  In the foreground, a continuous line of mature maples and basswood screens Queen Elizabeth Parkway and broad band of well-tended grass spreads beside Colonel By Drive.  Walkers and cyclists wander the paths atop the canal walls.  From late spring through to mid-autumn, the canal captures and reflects the colors of the leaves and the changing sky.  On some evenings, a half dozen photographers may gather on the bridge to capture the sunset.  In the winter, the dark ice contrasts against the snow and the grey tree limbs, except on milder days when skaters come in the thousands to fill the canal from side to side with bright jackets and touques.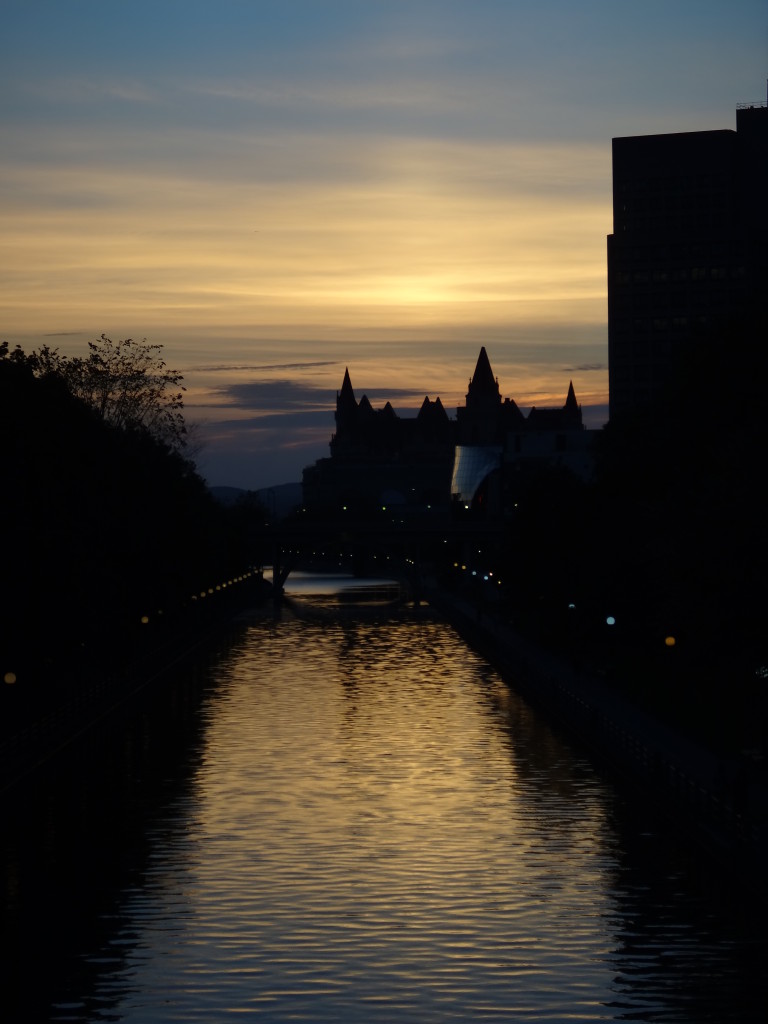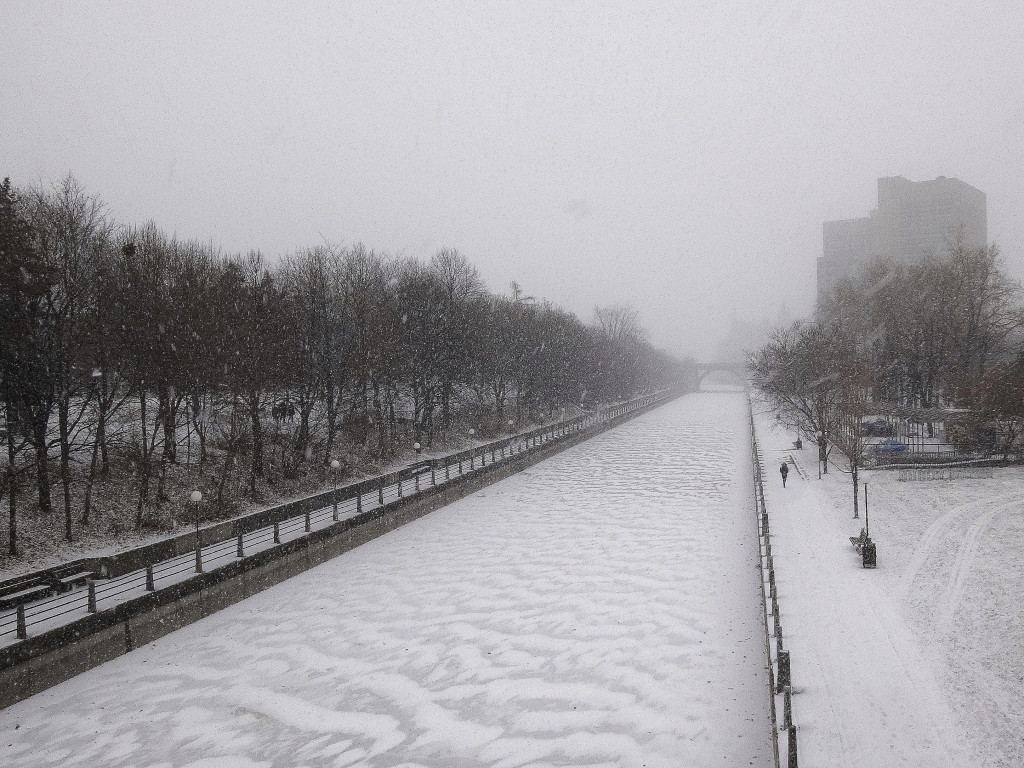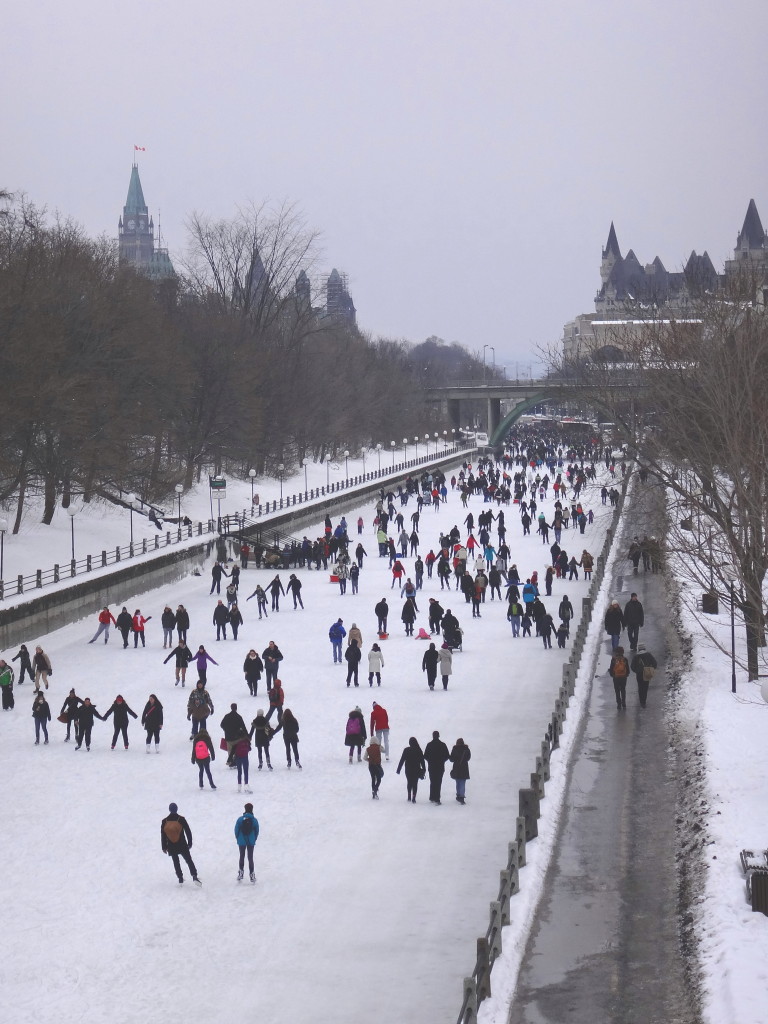 Even dreary, overcast days have their moments.  In the past week, I've paused in the morning to watch a waterfall of leaves tumbling into the empty canal before a cool, damp wind, and stopped in the evening to admire the way that a grey light reduced the landscape to a simple, but elegant lesson in perspective and geometry.